What if I told you that you could improve your mental health and access high-quality tools every day, for less than 25 cents a day?
That's exactly what you'll get with the Chakra Kids Love Letters.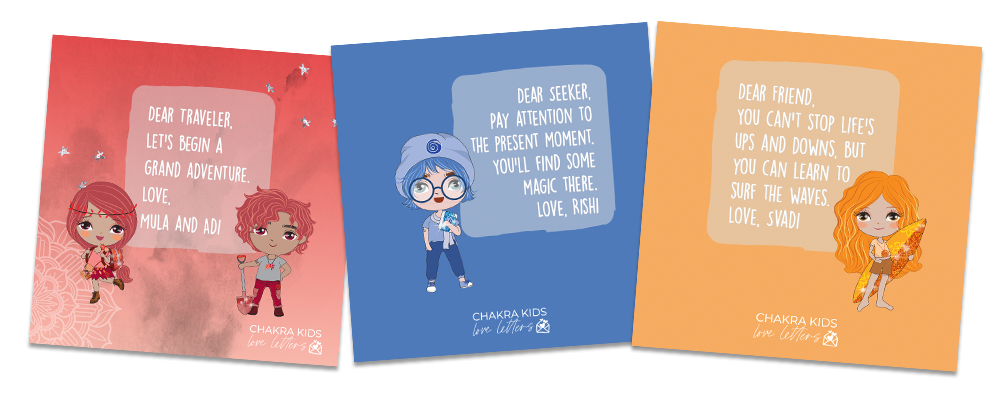 Every day for 6 months, you'll get an inspiring message from one of the Chakra Kids.

You can use the message as a positive affirmation to support your wellbeing throughout the day.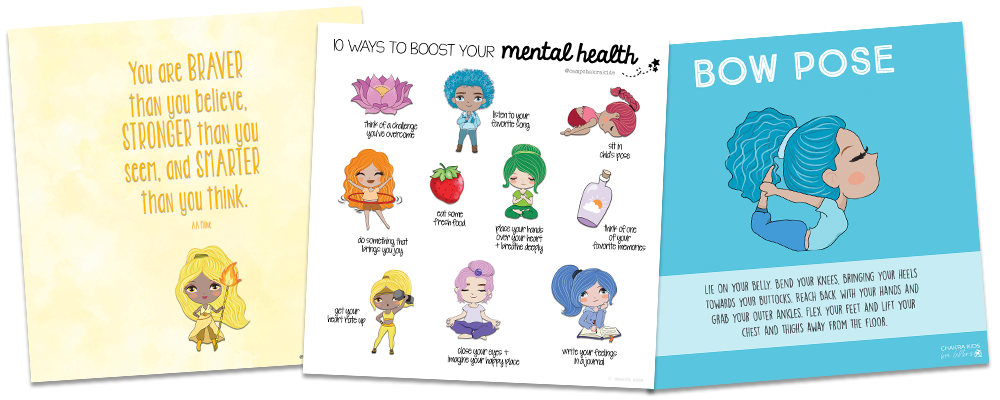 In addition to the image, I also share a suggestion for a reflection or conversation prompt, yoga pose or breathing exercise to try, an idea for a mindset shift, or a tool for balancing your emotions.

Sometimes I'll share information to help you learn more about mental health and different approaches to improving it.
When you add this simple ritual into your day, you'll take the small steps you need to be successful in creating big changes in your life.
---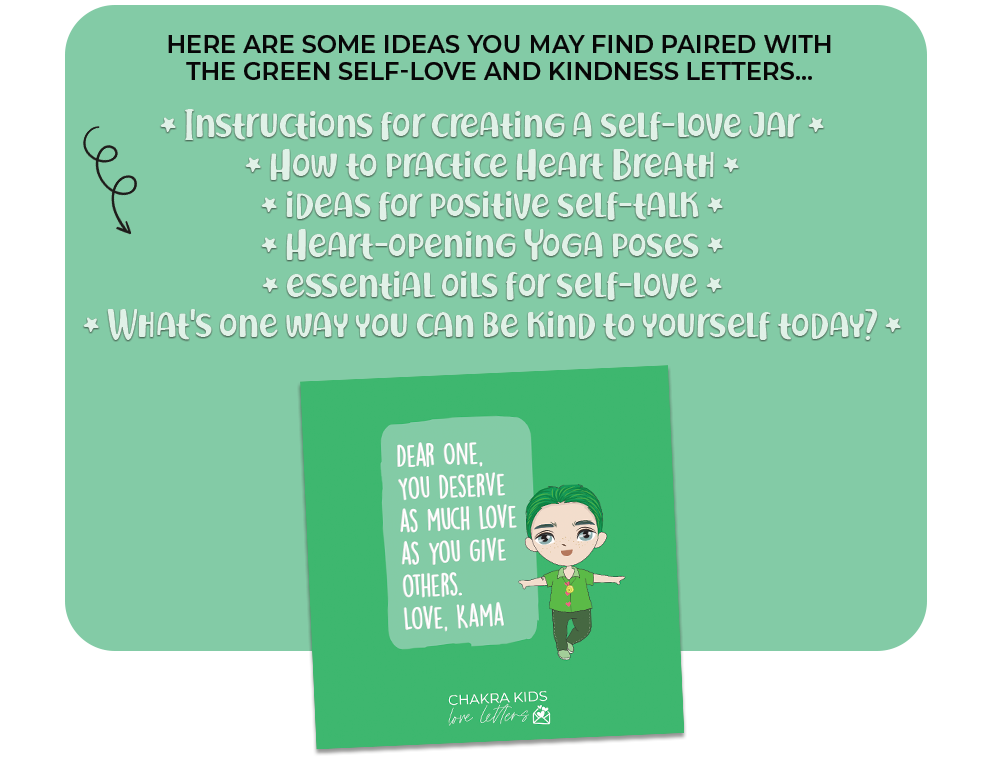 ---
Each Chakra Kid and color focuses on a set of themes related to positive mental health:
RED - Self-Care + Grounding

ORANGE - Joy + Positivity
YELLOW - Inner strength + Resilience
GREEN - Self-Love + Kindness
BLUE - Self-Expression + Communication
INDIGO - Mindfulness + Intuition
PURPLE - Dreams + Unity
RAINBOW - Balance + Wellness